When you find something you love, you want to share it with the ones you love! This is why I am hosting a Keto Spa Retreat!
I always love making new friends at the keto events that I speak at but there's one thing about the events that I don't like; we basically sit in a dark room without windows all day. I am someone who always wants to be outside. I even have an outdoor shower! So I decided to create an event that encompasses the whole body and mind, a keto spa retreat at one of the BEST spas in the World! Yes! Sundara is a spa that has been rated in the Top 10 Spas in the World and it has been one of my favorite vacations for years!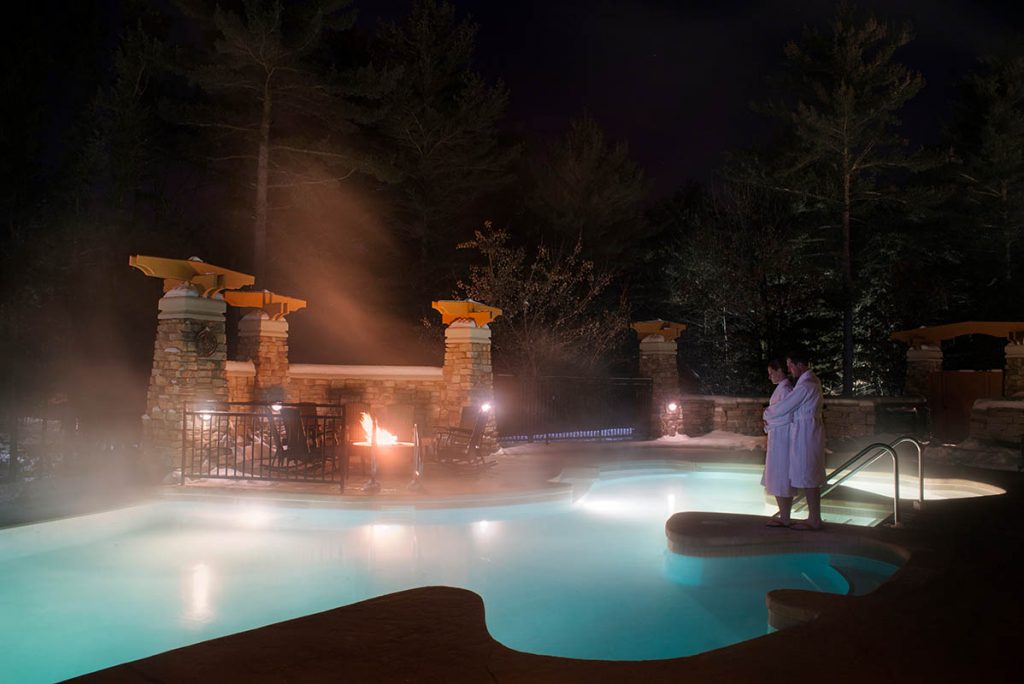 I love getting to educate others about keto and how to do it in a healthy way, but often times the events I speak at are so filled with people, I don't often get to talk to everyone and bond they way I hope to. That is one of the reasons Craig and I decided to do this keto spa retreat. With that said, this is a very small venue that can only host a small amount of guests. There are only 28 VIP tickets available. Once those are gone, we will open up another 80 tickets for regular admission (standard tickets will only become available once all the VIP tickets are purchased). This event will be very exclusive and tickets will go fast!
WHEN
October 9th-11th, 2020 (VIP is from October 8th-12th)
NOTE: You must be 18 years old or older to be at Sundara. Sorry, that's not my rule. It is a Sundara rule.
WHERE
Sundara Spa is located in Wisconsin Dells, Wisconsin. The Madison Airport is about 55 minute drive away.
TICKETS
There are two levels of tickets. VIP and regular. Here is what you get with each level.
VIP Tickets
Limited to only 27. The VIP tickets get you reserved front row seating at all presentations, ability to stay right at Sundara and enjoy their amazing facilities and mingle with the speakers during the entire event. VIP's also get a complimentary dinner and wine social with the Speakers on Thursday night and a charter bus will take all VIP's and Speakers to Devil's Lake Monday where Maria will show you her favorite place in the world to hike! If you choose not to stay at Sundara, you still get the VIP benefits of the dinner and wine social, VIP hike and VIP seating, but you won't have access to the spa facilities (pools, etc) unless you book a treatment at the spa.
Regular Tickets
There are only 84 tickets. This gives you access to the Sundara spa for the day (just the presentation and booth areas) and all the presentations. You can stay at the adjacent Wilderness Lodge (we have a block of rooms reserved) or at a place of your choice. If you book a spa treatment, you can access the facilities (pools, etc) for that day.

What to Bring
What I love about Sundara is that I can hang out in my spa robe and not worry about doing my hair! Feel free to be very casual! Make sure to bring a swimming suit! Robes are provided.
If you are a VIP and plan to hike with me on Monday morning in Devil's Lake, bring hiking shoes (or if you are like me… flip flops!) lol. Also bring comfortable hiking clothes.
There are daily activities planned such as yoga, meditation, qi gong, guided hikes, chakra walks, pontoon rides and more. If you want to do those activities, bring clothes that are comfy for you.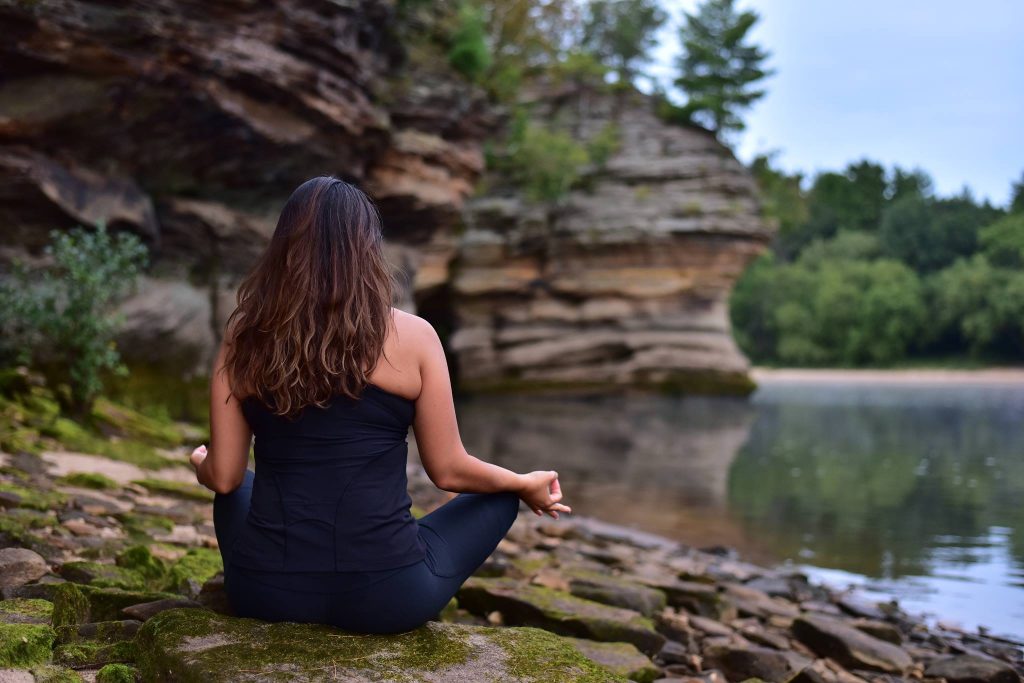 If you want to golf, there is a lovely golf course at the Wilderness and you can see it from the spa area. You can bring your own clubs or rent some.
Food
1. SUNDARA RESTAURANT: There will be a special keto menu at the spa restaurant for us. There will also be carnivore options for those of you who are carnivore. You are able to go to the restaurant for breakfast, lunch and dinner if you want.
Sundara will also be making my special granola recipe to serve in the spa area for snacks.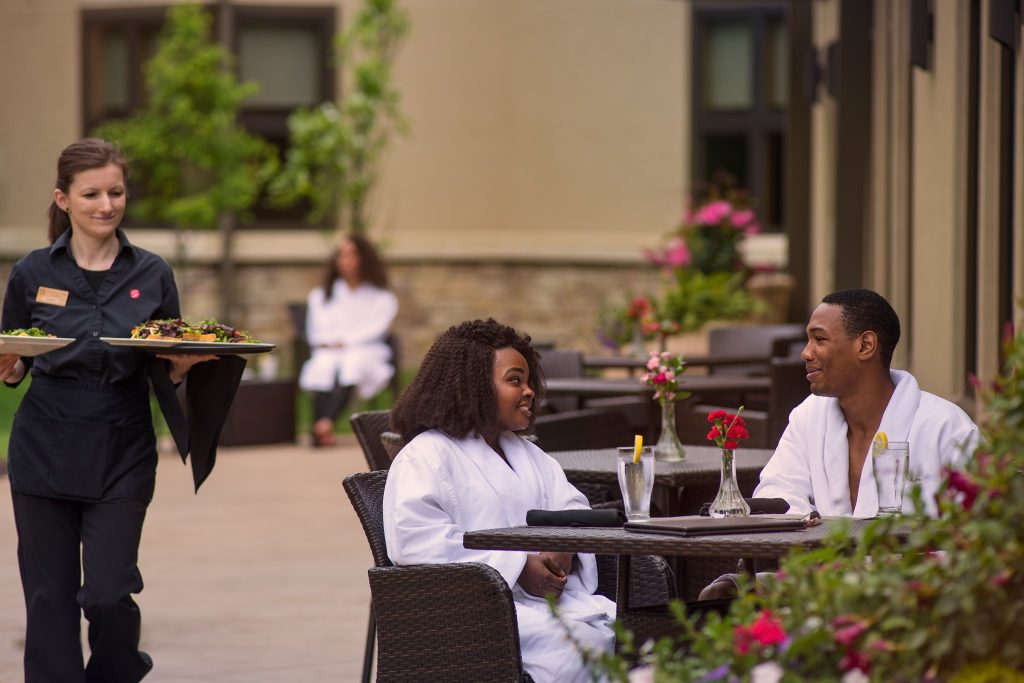 2. Cabins will have full kitchens. When I travel, I usually stay at a place where I can cook my own food. If you are like me, you have this available to you! There are grocery stores within a few miles so you can stock the fridge with options that you can make in your cabins.
3. UBER Eats: You can also order Uber eats in Wisconsin Dells.

WHERE TO STAY
VIP participants will have first choices at Sundara. The spa only has so many rooms and the VIP's will have the opportunity to stay here. Regular ticket holders who are not VIP will still have amazing lodging options available and that are walking distance from Sundara.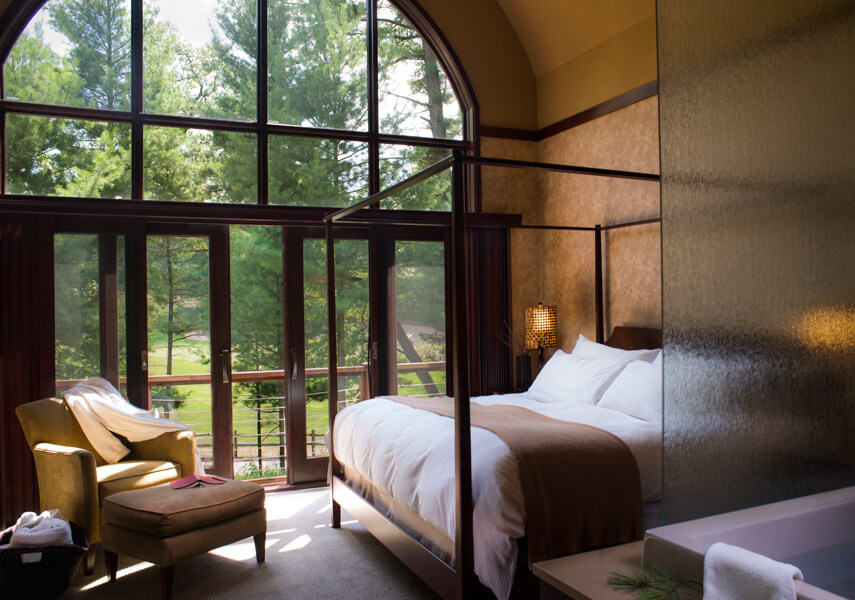 There are many different lodging options available! You can stay alone, you can stay in a room with your spouse, partner, or friend. Some Sundara rooms accommodate 3 people. There's a lovely villa that sleeps 8 and has a full kitchen so you can cook your own meals. There is also the Wilderness Lodge that is right next door and partners with Sundara so there's a vehicle to take you to the spa (I have stayed at the Wilderness MANY times and love it!). The Wilderness has huge beautiful cabins that sleep up to 16 people and have full kitchens. The cabin option is great for splitting the cost between friends and saving money by cooking meals in the kitchen.
Here are the rates for VIP's at Sundara:
Weekend rates (Friday and Saturday night):
Premier (9)–$399
Exclusive (7)–$479
Plush (5)–$499
Luxury (5)–$599
Villa (1)–$719
Villa Suite (1)–$479
Woodland Retreat (4)–$809
Woodland Suite (4)–$459
Here are the Thursday nights rates:
Premier (9)–$229
Exclusive (7)–$279
Plush (5)–$329
Luxury (5)–$429
Villa (1)–$619
Villa Suite (1)–$429
Woodland Retreat (4)–$350
Woodland Suite (4)–$229​
Here are the rates for Wilderness Lodge with the group rate:
Double Queen Sofa – $109 Thursday, $125 Friday, $145 Saturday (based on 4, max of 6)
Here are other room options available at Wilderness Lodge:
3BR Frontier Condo – $269 Thursday, $295 Friday, $345 Saturday (based on 8, max of 12)
3BR Golf Course Cabin – $189 Thursday, $200 Friday, $250 Saturday (based on 6, max of 10)
4BR Golf Course Cabin – $399 Thursday, $499 Friday, $599 Saturday (based on 10, max of 18)
5BR Entertainment Cabin – $450 Thursday, $550 Friday, $650 Saturday (based on 10, max of 20)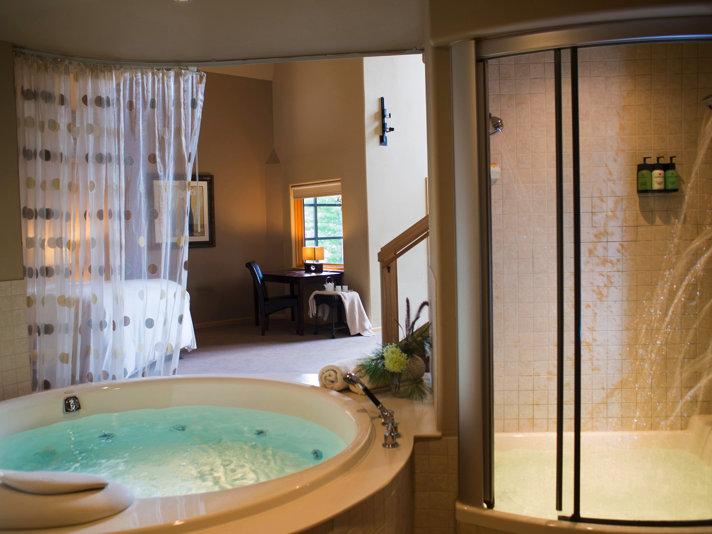 We are really excited about this event. It will be very exclusive and intimate. You will get time to hang out at the pools and facilities, get a spa treatment, massage or just hang out with the speakers and other attendees. The grounds are really amazing so we made sure to make time each day to enjoy them.