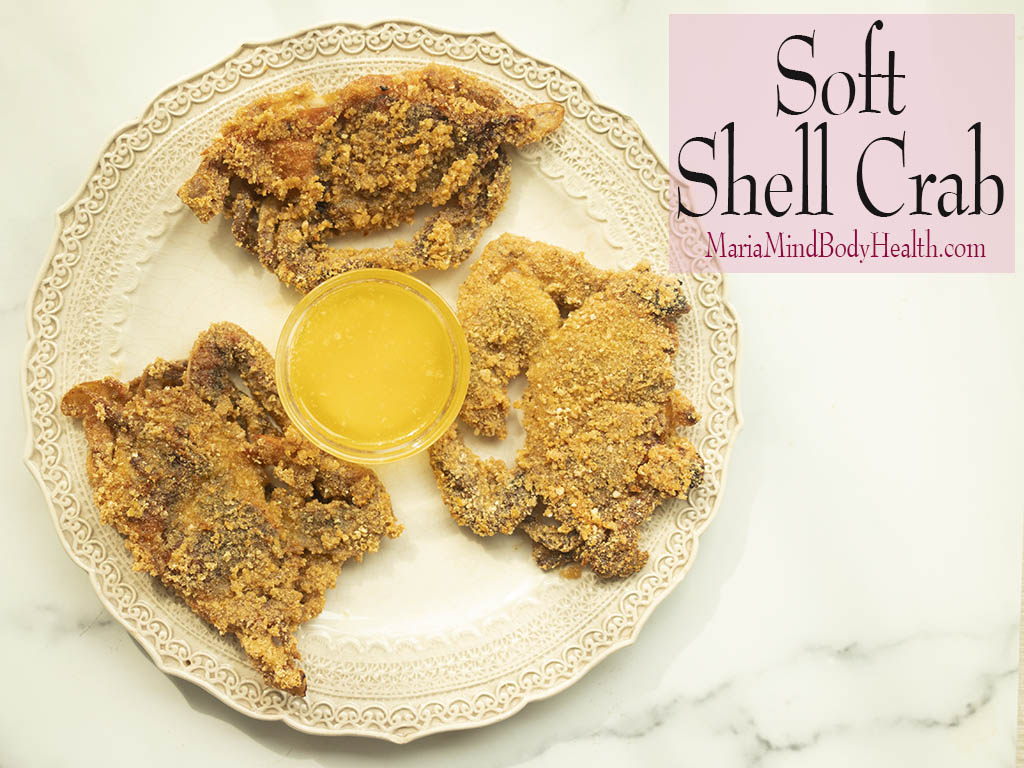 I LOVE a crispy keto soft shell crab! 
Soft shell crab is so awesome because you can eat the whole thing! Soft shells are crabs that have moulted (shed their hard shell). If caught within 12 hours of shedding, the crabs are very soft, so that soft shell crabs can be cooked and eaten whole, claw to claw (once the crabs are 'cleaned' after catching). 
I LOVE ordering my seafood and fish from Sizzlefish! I don't have to go to the store and I can spend more time outside enjoying the summer! Sizzlefish is super kind small company that knows seafood! I never liked seafood before, but now I order from Sizzlefish and I get their amazing Alaskan Halibut every month along with their soft shell crab, Crab Legs and Lobster for a once a month treat! Why not? We do not go out to eat, so we have date nights at home with a delicious soft shell crab dinner!
Sizzlefish soft shell crabs are prepared, frozen, individually wrapped when they arrive to you so that you can cook them within minutes!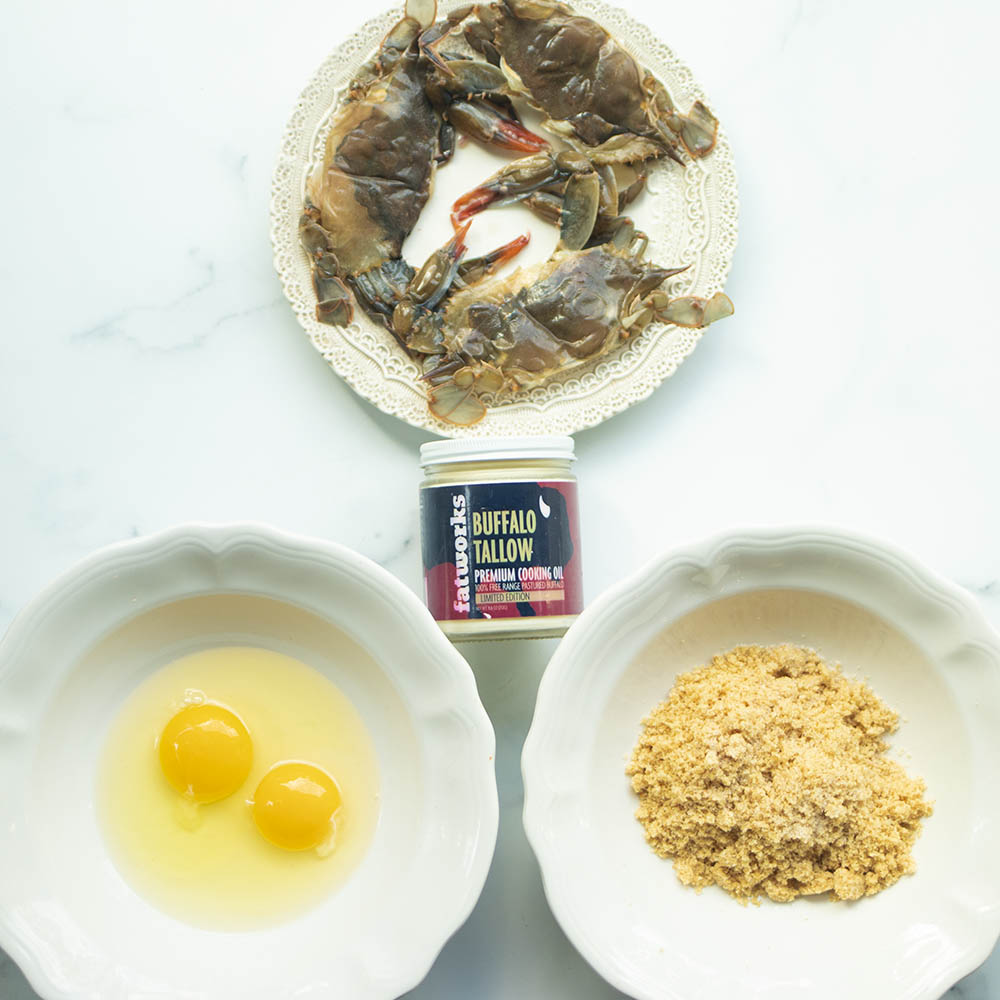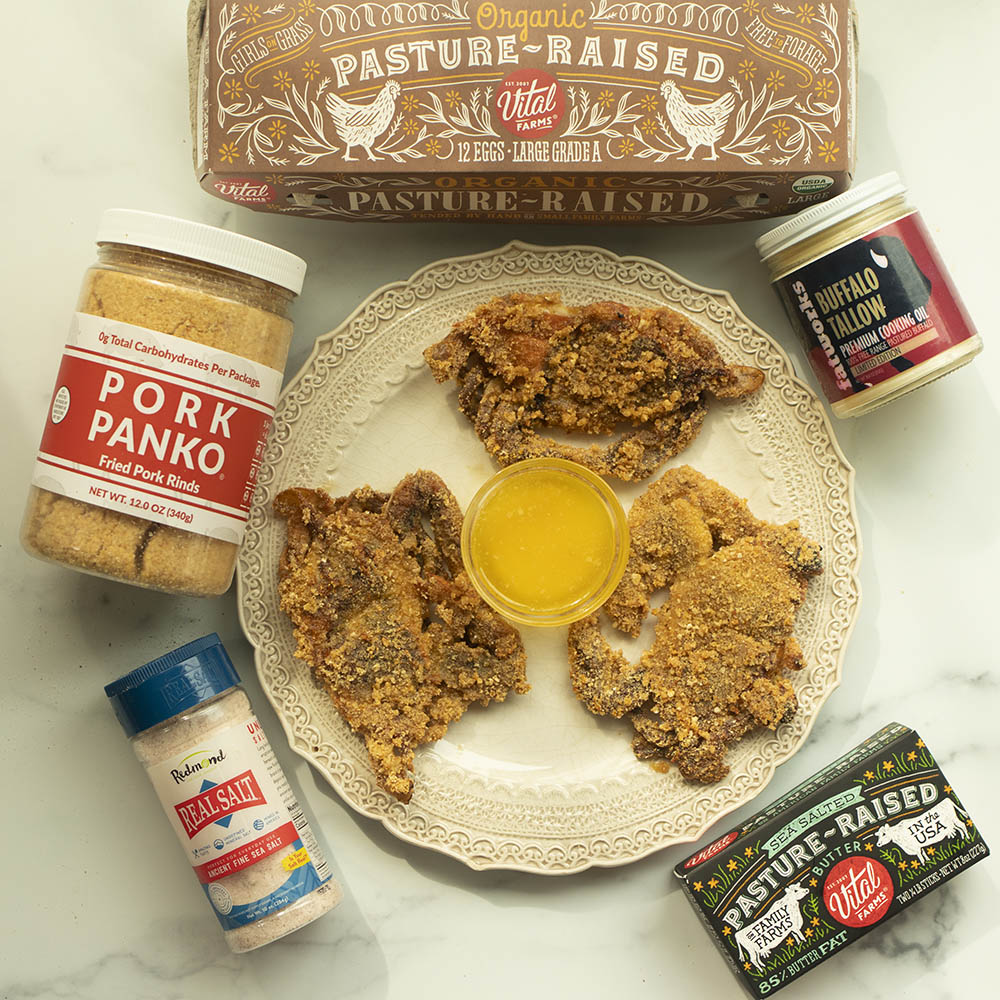 Soft Shell Crab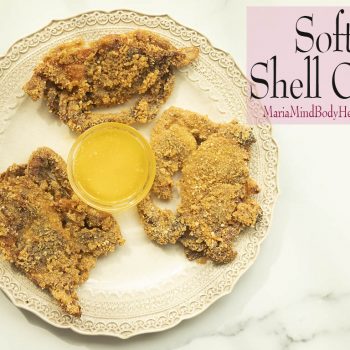 Heat a cast iron skillet with ½ cup lard or tallow to medium high heat. Pat the crab dry with paper towel. Place the powdered pork rinds into a large shallow dish. Place the beaten eggs into another large shallow dish.
Dip the crab into the eggs and tap, just so the crab has a light coating. Dip into the pork dust and use your hands to coat the crab well.
Drop 3-4 crabs into the hot oil and cook for 2 minutes, flip and cook another 2 minutes or until crab is cooked through. Repeat with remaining crabs.
Best served fresh.
Nutritional Information:
340 calories, 18g fat, 45g protein, 0.4g carbs, 0g fiber
3.4.3177